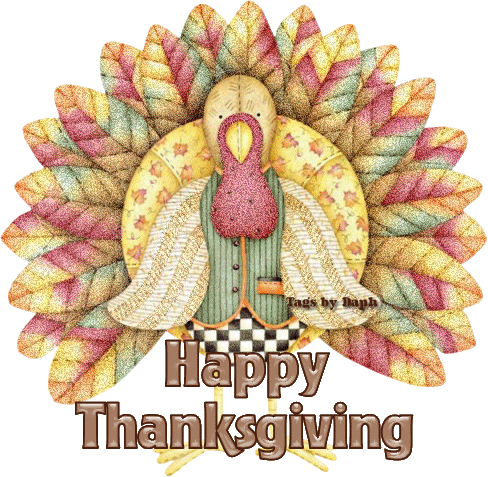 glitter-graphics.com
Well, I stayed up late last night and made two pies:Mincemeat and Blueberry (first time from scratch) and three loaves of fruit bread (a pumpkin and cranberry for Mad to take to TBs house and a cranberry for us).
Fred has stuffed the 23 lb turkey and it is in the oven for the first stage of the roasting process. We are making a second turkey after this one comes out so we have enough for leftovers...how sad is that?
Hope you are all enjoying your time with family and friends! I will spend most of today studying, writing and eating. Finals are next week and this long semester will be over. Boy am I thankful for that!
I am also thankful for all of you!
Have a great day!

Yes, that's our 23lb Turkey running for its life!